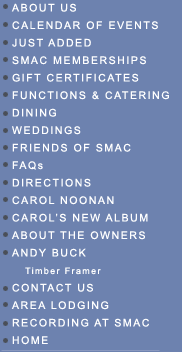 Stone Mountain holds a handful of holiday fairs during the year.

We invite you to apply to be a part of these fun events.

Please see the specific vendor fees, application contacts and date and times below for each event. All chosen vendors will also receive a 25.00 Gift certicate from SMAC!.
* Vendors are chosen based on qualifications, presentation, and appropriateness for the specific event. Please understand not everyone is right for everything, and sometimes we have more than one of the same kind of talent apply.

* HOLIDAY MARKET - November 25 & 26, 2017
Contact Marlies at info@stonemountainartscenter.com for info on applying.

Vendors are required to present for the duration of the weekend.
We are interested in interseting booths…crafts, art, repurposed products, produced food items, holiday themed items, and more.

Times: Saturday 11 to 8:00 / Sunday is 10 to 3:00
Space Fee is 150.00 for both dates


* Stone Mountain FINEST KIND ARTISAN CRAFT FAIR -
December 3, 2017
Contact Jen Kovach at jenkovachnh@gmail.com for info on applying.

We are intetested in high end local and New England artisans for this fair.
Holiday features welcome .

Time: 10:00 to 3:00 / Space Fee: 150.00